As you may (or may not?) recall, I got invited to host the next Brenda Photo Challenge for this month of January. There is a post in December showing the 3 Christmas/Holiday items, and I picked the theme of something NEW for my theme. Below are my 3 NEW things. The first is of a reciept for a NEW reservation that will take place in September this year. We're planning a church campout! The park is just beautiful and is very near (walking distance) to the Salinas River. We stayed here with a small group last year and had a great time fishing, relaxing, sharing food, singing around a campfire ... fun!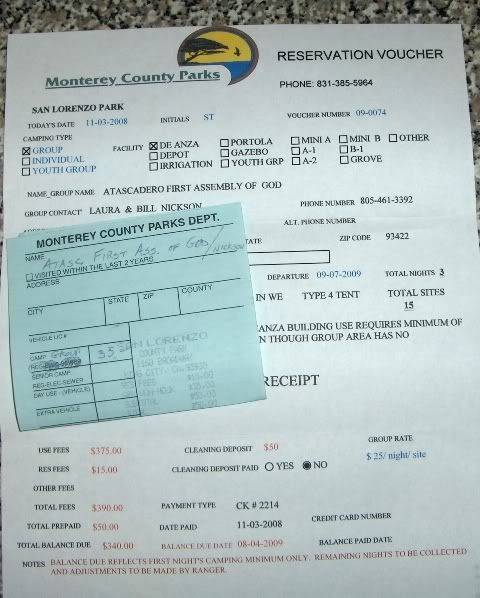 This is a
NEW
recipe I'm going to fix tonight along with a tossed green salad and reduced fat crescent rolls. YUMMM!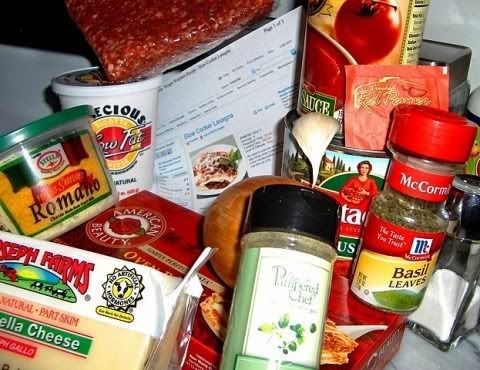 And lastly ... transferring all the information (birthday, anniversary's, etc.) from the old 2008 calendar to the
NEW
2009 calendar!
My thanks again for having me pick this challenge. As far as the post prior to this, to what am I going to do? I think I will take up the idea given by
Donna
and just see how it goes! So ... I'm up for the challenge, too! Thank you for coming by ... {{huggz}}
ღ