I was visiting a site, which led me to another site, which in turn led me to another site and ... I put my name in on a challenge! Well, lo and behold, I got picked to host the next one! I am a day late in posting this challenge of Holiday Decorations challenged by Kim and I truly am sorry for being late and hope in the Christmas spirit, I will be forgiven. Here are my 3 picks of pictures I've taken: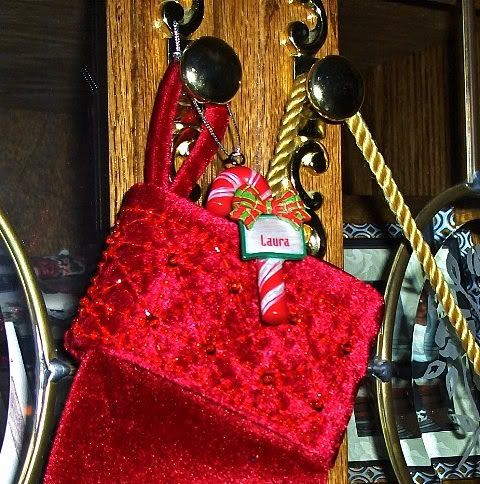 Given to me from my friend Lori Lowery, who also is my Avon lady.
So cute that it had my name on it!!




One of three little snowmen I received as a gift from my friend Donna Andre.
It was hard to pick which one I liked the most!




This is my neighbors across the street who always have their lights on thru the night welcoming everyone.
I'd like to take a day or two to think about what I'd like the next challenge to be and also who to pick to do it! Thank you for picking me and thank you for coming to see my site! {{huggz}}
♥